Rev. Dr. Keith I. Jones
Senior Pastor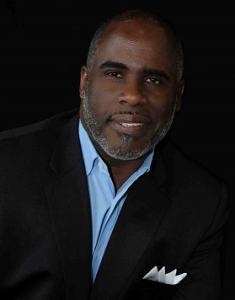 The Reverend Doctor Keith Ivan Jones, a Norfolk Native, assumed the pastoral leadership of Norfolk's historic Shiloh Baptist Church, seven years ago and has led this family of believers in making not just an impression but also an impact in the Hampton Roads community.
Pastor Jones leads this progressive church family in a comprehensive program of caring for the community through regular Community Services Days, food and clothing distribution, blood drives, workshops and life skills development programs, programs for men, youth and seniors, and crisis support for the needy. An exciting speaker, he conducts marriage and family and leadership retreats, using original materials.
A community activist in the truest sense, Dr. Jones coordinated the training of a network of disaster and shelter management Red Cross volunteers for the Hampton Roads area that is evolving into a statewide network of crises responders, and is a founding member of the Norfolk's Pastor's Coalition, a group seeking to address issues of social justice and fair treatment in this city and metropolitan area.  He is the director of Home Missions for the Virginia Baptist State Convention, the President of the Ministers' Council of the American Baptist Churches of the South and the First Vice President of the Tidewater Metro Baptist Ministers' Conference.
A proud honors graduate of Norfolk State University, Dr. Jones also earned a Master of Education in Counseling from Virginia State University, a Master of Divinity from the School of Theology at Virginia Union University and a Doctorate of Ministry in Marriage and Family from the Eastern Theological Seminary in Philadelphia.  He is experienced in youth ministry, and trained and professionally certified in marriage and family counseling, resource management, suicide intervention, organizational effectiveness, crisis intervention, domestic violence intervention and clinical pastoral counseling.  He holds many military and civilian awards and sits on several boards of not for profit organizations.
He is a member of the Board of Directors of the NSU Foundation, The Executive Board of the NSU Faith Partnering Network and a Senior Fellow for the NSU Honors College.    Pastor Jones is a 2015 New Journal and Guide "Impacting Lives" Award recipient and was awarded the 2015 Norfolk State University Distinguished Alumni Award in addition to being listed in the NSU Military Alumni Hall of Fame.
A retired Army military chaplain, Keith Jones has built men's ministry groups across the globe and developed innovative "Family Matters" training, focused on improving marriages of  Christian couples.  Reverend Jones was nominated by the Chief of Chaplains to serve as Pastor of the United States Army War College Memorial Chapel, the Army's premier pulpit. He is a veteran of many combat and peace keeping deployments.  Selected for promotion to Colonel, he culminated years of military service to accomplish other ministries.  His writings have been published in the Military Chaplain's Review and other pastoral care journals.
Pastor Jones loves the Lord and loves God's people as well.