Rev. Dr. Keith I. Jones
Senior Pastor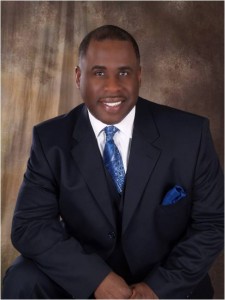 The Reverend Doctor Keith Ivan Jones, a Norfolk Native, returned to Shiloh Baptist Church after more than 27 years of service as an Army chaplain, Director of Counseling at Hampton University and pastor of the New Beech Grove Baptist Church in Newport News.  
As the Pastor of Shiloh Baptist Church, he returns to the place of his spiritual nurture, leading this great congregation to break new ground and to explore new ministries. Dr. Jones is an inspired worship leader, talented Christian educator, seasoned preacher and a deeply concerned pastoral caregiver. He loves the Lord, God's people and Shiloh.
He and wife, Dr. Carla Jones (a gifted church musician) conduct marriage and family seminars, and church leadership, worship and faith-building workshops using original learning materials. 
This past year, Pastor Jones led Shiloh to experience greater growth in membership, service to the Lord, and depth in worship. Sunday after Sunday, he preached the penetrating and life changing Word of God. Scores were baptized, joined our fellowship or reunited with the congregation. Through our Community Service Days, we ventured outside the walls of the church and fed, clothed provided school supplies and offered hope to our neighbors. Pastor Jones also led us in developing new ministries, new forms of worship and the Saturday Christian Growth Studies that enhanced Bible scholarship throughout the church family.  
This is all part of Pastor Jones' vision as we unite to reach the world for Jesus Christ. With his prayerful leadership, we are embracing a mission that will reshape our church for greater Christian service, glorify God and cause Shiloh to be "A Beacon of Love, Serving Christ by Serving People." God is at work in Shiloh through Pastor Keith I. Jones.